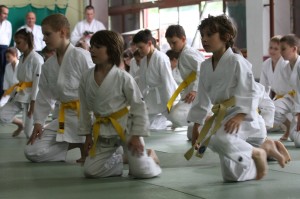 Aikido training for children is especially important because of the natural developmental processes that occur during learning exercises and techniques.
In Aikido, there is no competition, so the exam is a form of validation for your child, not only for later training, but also for building a sense of values, finding a place in a group and many other aspects of a child's life.
As a consequence – exam requirements must be matched to the age and abilities of children, as well as the needs of their natural activity.